Who We Are
About Us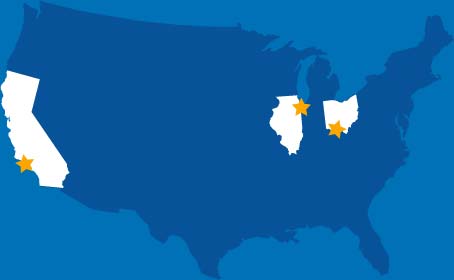 Bike and Park is focused on:
Encouraging people to ride bikes for transportation and recreation
Creating platforms for cycle commuters to share information and experiences
Working with municipalities to create spaces and programs to improve local bike culture
Managing bicycle commuter centers
Assisting employers to become more bike friendly
Collaborating with bicycle advocacy groups and industry
Bicycle commuter centers operated by Bike and Park:
McDonald's Cycle Center in Millennium Park, Chicago, since 2004
Santa Monica Bike Center in California, since 2011
Cincinnati Bike Center in Smale Riverfront Park, opening spring 2012
Services provided at the bike commuter centers include:
Secure bike parking
Showers & lockers
Bike repairs
Bicycle rentals and tours
Bicycle education & encouragement programs
Bike sharing programs
Segway rentals & tours
Retail and accessories sales
We'd love to hear from you!
Are you interested in what Bike and Park is doing? Have questions for us? Want to tell us about why you love your commute? Or suggest a new Bike and Park location? Just want to drop us a line to say hello?